Audio tracks for dances which are downloadable from the MySpace.com website - 54 tracks
The following 54 audit tracks can be found by clicking on the links below:-
Click on the dance name, and the link will take you to the named artist audio track. Click on the dance name, wait till it loads which can take up to 30 seconds on occasions, and then listen to the music for the line dance.

These numbers will allow you to download them onto your computer as well. This is done by clicking on the download word, and saving the music onto your computer by giving if a file name, and saving it to your music folder.
In cases where tracks have been deleted from MySpace by owners, I have inserted an alternative link from another source.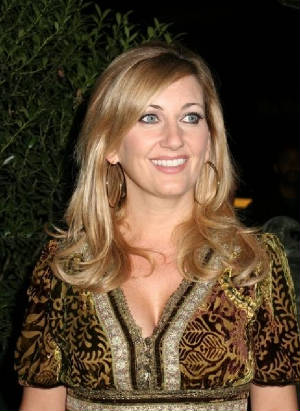 The artist above is Lee Ann Womack
7 Wonders Cha - I need you by Marc Anthony
8-9-10 - Instant replay by Dan Hartman (arrow down to appropriate number)
Birchwood Stroll (or San Antonio Stroll) - Ten foot tall and bullet proof bt Travis Tritt
Brokensheartsville - Brokensheartsville by Joe Nichols
Celtic Connection - Cotton Eye Joe by Rednex
Charmane - Just call me lonesome by Radney Foster
Cheyenne - Harper Valley PTA by Jeannie C. Riley
Cliche - Modern day Bonnie and Clyde by Travis Tritt
Copperhead Road - Copperhead Road by Steve Earle (video)
Cotton Eye Joe - Cotton Eye Joe by Rednex
Dancing in the dark - Smoke rings in the dark by Gary Allan (Arrow down to number and click on)
Doctor Doctor - Bad case of loving you by Robert Palmer (Arrow down to number - part only)
First to last - Your the first, my last, my everything by Barry White (Arrow down and click on link)
Going loco - Loco in Acapulco by the Four Tops
High class Broads - Redneck Woman by Gretchen Wilson (Arrow down to track and click on)
Hot Rod - 455 Rocket by Kathy Mattea (Arrow down to track and click on)
I got a girl - I got a girl by Lou Bega
I got my baby - Bodyshaking by 911
I love a rainy night - I love a rainy night by Eddie Rabbitt (Arrow down and click on track)
If I said you had a beautiful body - If I said you had a beautiful body by The Bellamy Brothers
I'm already there - I'm already there by Lonestar
It's Chico time - It's Chico time by Chico Slimani
King of the road - King of the road by Roger Miller
Let me off - Stop the world and let me off by Dwight Yoakam
Let's LeDoux it - Good ride cowboy by Garth Brooks (Arrow down to track)
Let your love flow - Let your love flow by the Bellamy Brothers (Arrow down to track and click on)
Lora Lee Cha Cha - Dust on the bottle by David Lee Murphy (Arrow down to track and click on)
Love is in the air - Love is in the air by John Paul Young
Midnight Waltz - Mistletoe and wine by Cliff Richard
Moontide - The tide is high by Atomic Kitten (Arrow down and click on track)
Pioneer Shuffle (Couple) - Just call me lonesome by Radney Foster
Ready to fly - Ready to fly by Richard Marx (Arrow down and click on track)
Roadhouse - I brake for brunettes by Rhett Akins
Rock it - Baby likes to rock like a boogie woogie choo choo train by The Tractors
Romance - Let your love flow by The Bellamy Brothers (Arrow down to track and click on)
Rumba Linda - What a crying shame by the Mavericks
Sassy Shanay - Just call me lonesome by Radney Foster
Saturday Night Fever - Staying alive by N-Trance
Shalala - Shalala lala by Vengaboys (part) (Arrow down and click on track)
Show me the way to Amarillo - Is this the way to Amarillo by Tony Christie
Stand by me - Stand by me by Ben E. King (Arrow down to number and click on stream)
Summertime Cha cha - In the summertime by Mungo Jerry (Arrow down to Mungo Jerry)
Surfin' USA - Surfin' USA by the Beach Boys (Arrow down to Beach Boys)
Sweetheart Schottische (Couple) - Copperhead Road by Steve Earle (video)
T-Bone Shuffle - Zorbas Dance by Mikis Theodorakis
The impossible dream - The impossible dream by Joe Nichols (Arrow down to appropriate track)
Twanging - What a crying shame by the Mavericks
Venga Bus Shuffle - We like to party by the Vengaboys
Waste My Time - Time With You by Marc Robillard (Music available from iTunes)
Wave on wave - Wave on wave by Pat Green
Woman trouble (Line and Couple) - Tequila makes her clothes fall off by Joe Nichols
Write Your Number - Write Your Number on My Hand by Scotty McCreery (music available from iTunes)