Other dancing related websites
I give below links to other dancing related websites:-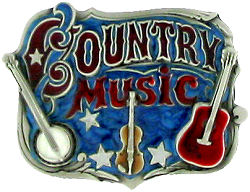 I do not have any editorial control of the contents found on these websites. They are provided by their respective owners and any issues with the sites should be taken up with them.
Best Western Dance Accademy - An organisation for instructors and dancers
Butelinedance - dance steps and videos by clicking on popular dances together with other interesting details (from Scotland)
Caroliners Line Dancing - Line dancing Club in Surrey and Sussex
Country Music in Britain - Links to British artist websites
Country Music Televison including loaded videos
Crow Valley Dance Club - line dance club in Cwmbran South Wales U.K.
Dance Web - Information on all types of dance clubs in England
D & H Western Dance Club, Cardiff, Wales Club website with useful alternative dance suggestions
Dixie Bells Line Dance Club - Line dance Club in Littlehampton, West Sussex website
Dizzler Jukebox - Instant access to millions of streaming songs, videos, games and radio stations at your fingertips
Eastbourne Folk Dance Club (and Sussex Folk Dancer) - Website and link to Yahoo Group giving message board, files, database of clubs in area, and calender of events
Gary Lafferty Website - His line dances and some videos and his DJ software package
Karen Hardy - Official Site of the Strictly Come Dancing Star
Kate Sala website - Linedance Choreographers website
Ld Toni - Choreographer and BWDA line dance instructor
Line Dancing Brian (That's me folks) Myspace Account with links to friends Myspace accounts - takes a while to load
Maggie Gallagher website - Linedance Choreographers website
Pianoladynancy - Full-length mp3 songs (mostly country) from all eras for evaluation purposes only. Please support the artists and buy their cd's!
Silver Wings Western Dance Club for Western Partner Dancing
Southern Stomp Line Dance Club - Line dance Classes throughout Sussex
Strictly Come Dancing - BBC T.V. show website